The Wheels On the Bus Song Puzzle
The wheels on the bus go 'round and 'round... and kids will play with this puzzle over and over! Lift the six pieces of the school bus to reveal different pictures underneath that show what's happening, and to hear the different verses of the classic children's song. Sing along as the wipers go, "swish, swish, swish," the horn goes, "beep, beep, beep," and more! The lyrics are on the back of the sturdy wooden resting board to help kids learn the words. Shaped wooden pieces with durable plastic pegs are easy for small hands to grasp, making this a perfect preschool puzzle (ages 2+) that helps with fine motor skill development, as well as auditory processing.
Six-piece wooden peg puzzle plays verses of the wheels on the bus when pieces are lifted
Pictures under pieces reveal what's happening
Song lyrics included on wooden puzzle board
Uniquely shaped wooden pieces with sturdy plastic pegs are easy to grasp
2+ years
AAA batteries not included.
View full details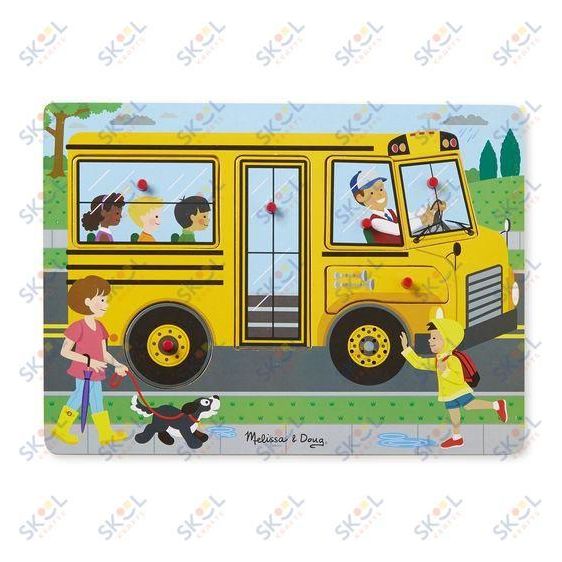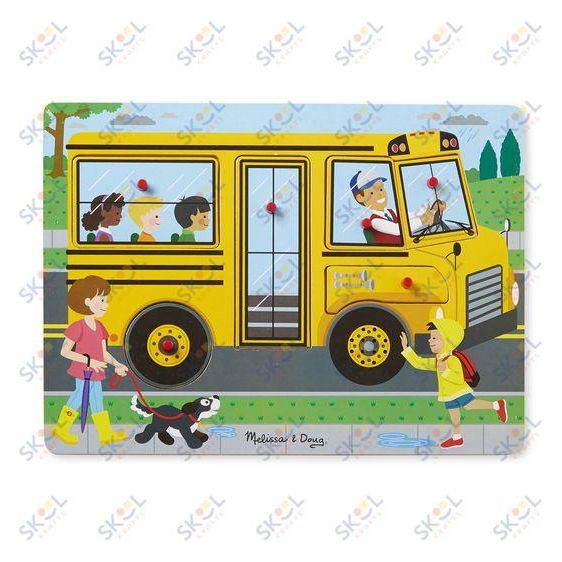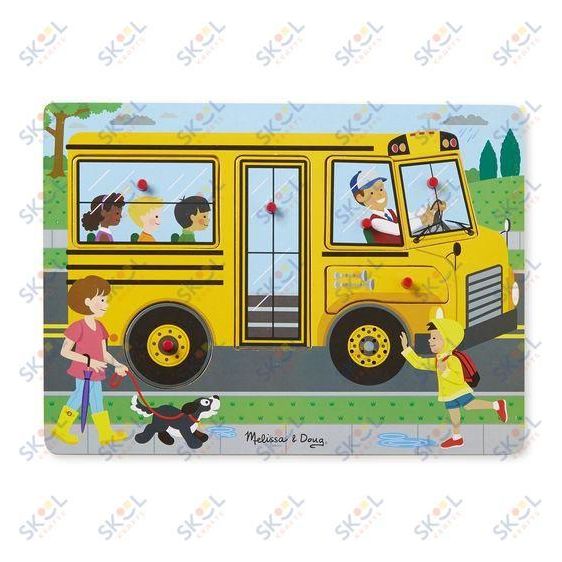 The Wheels On the Bus Song Puzzle