Up and Away Letters and Numbers Sticker Pack
Letter and number stickers provide a simple and stylish way to organize folders, storage boxes, and more.

The Up and Away Letters and Numbers sticker pack includes:

4 sheets of lowercase letters
4 sheets of uppercase letters
8 additional sheets of frequently used letters
2 sheets of numbers 0–9
With 470 colorful classroom stickers, you have the pieces you need to label anything!

These organizational stickers make labeling documents, organizing folders, and decorating photo projects a breeze. Be on the lookout for coordinating Up and Away products to create a charming classroom theme.
View full details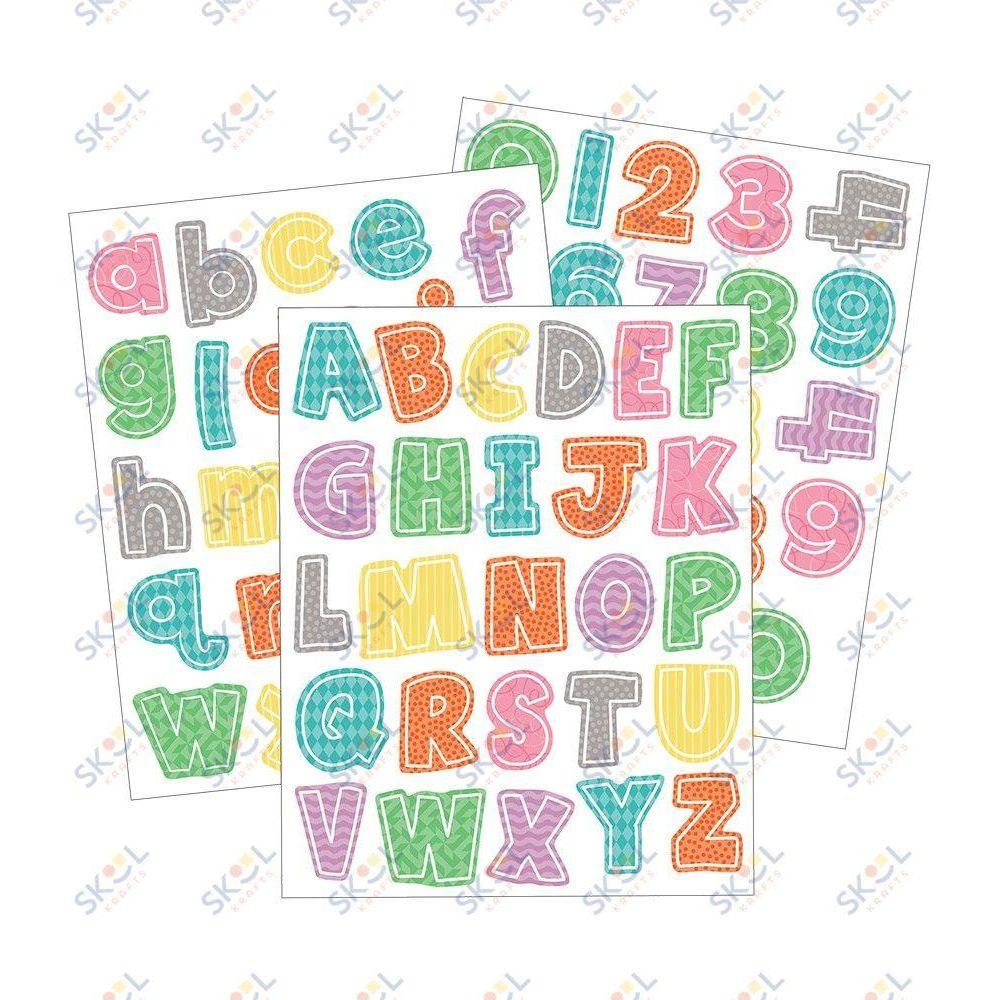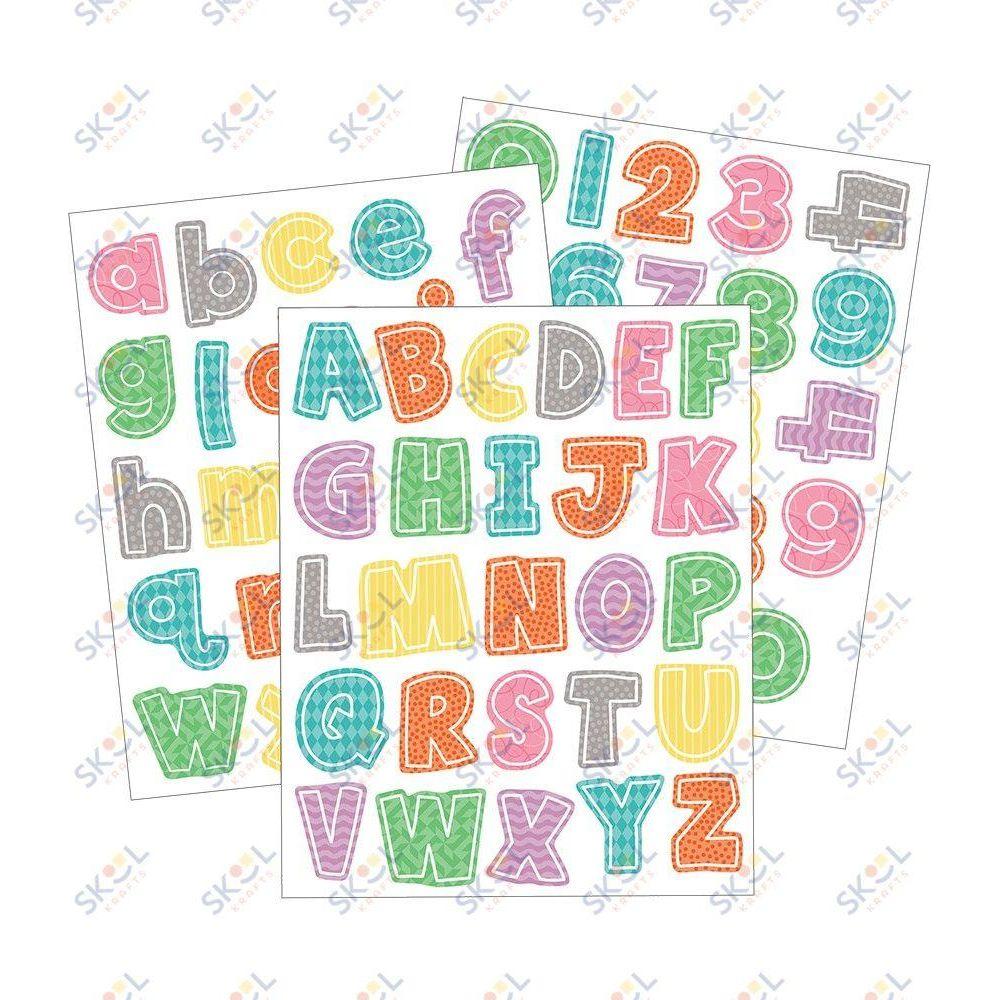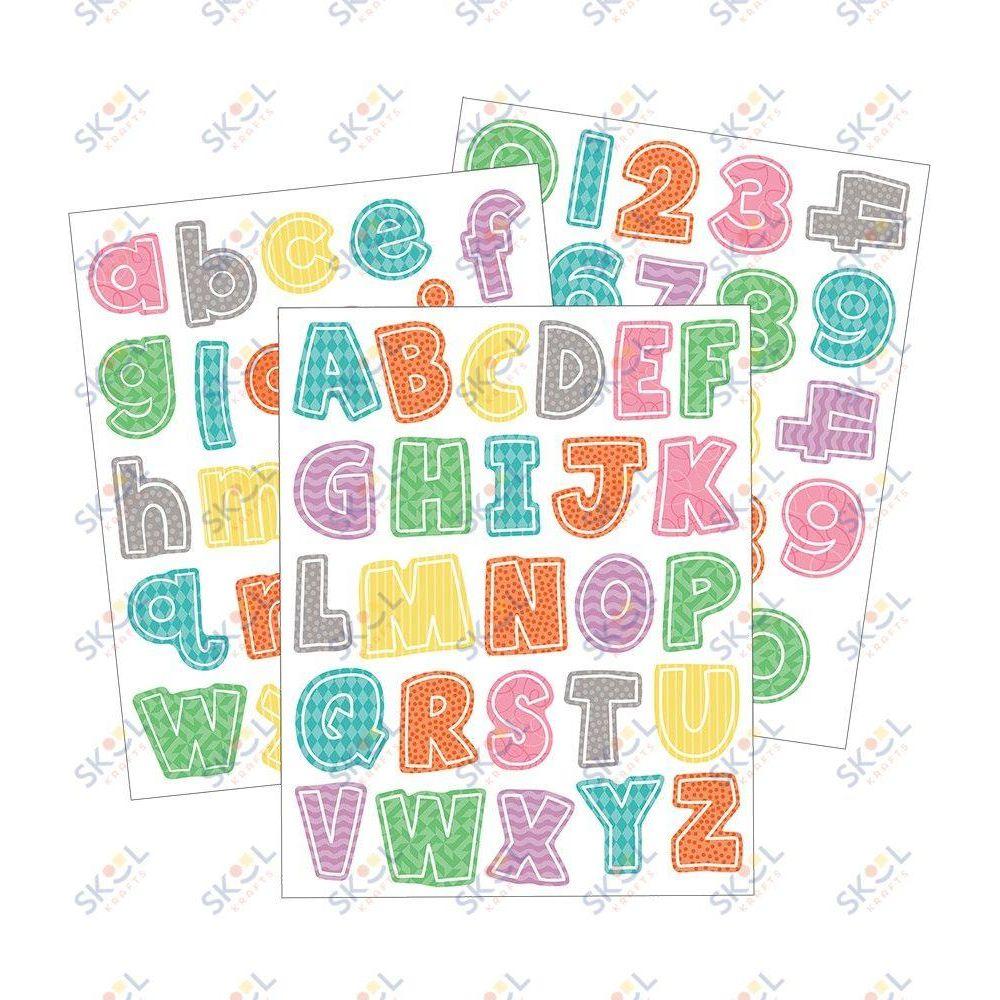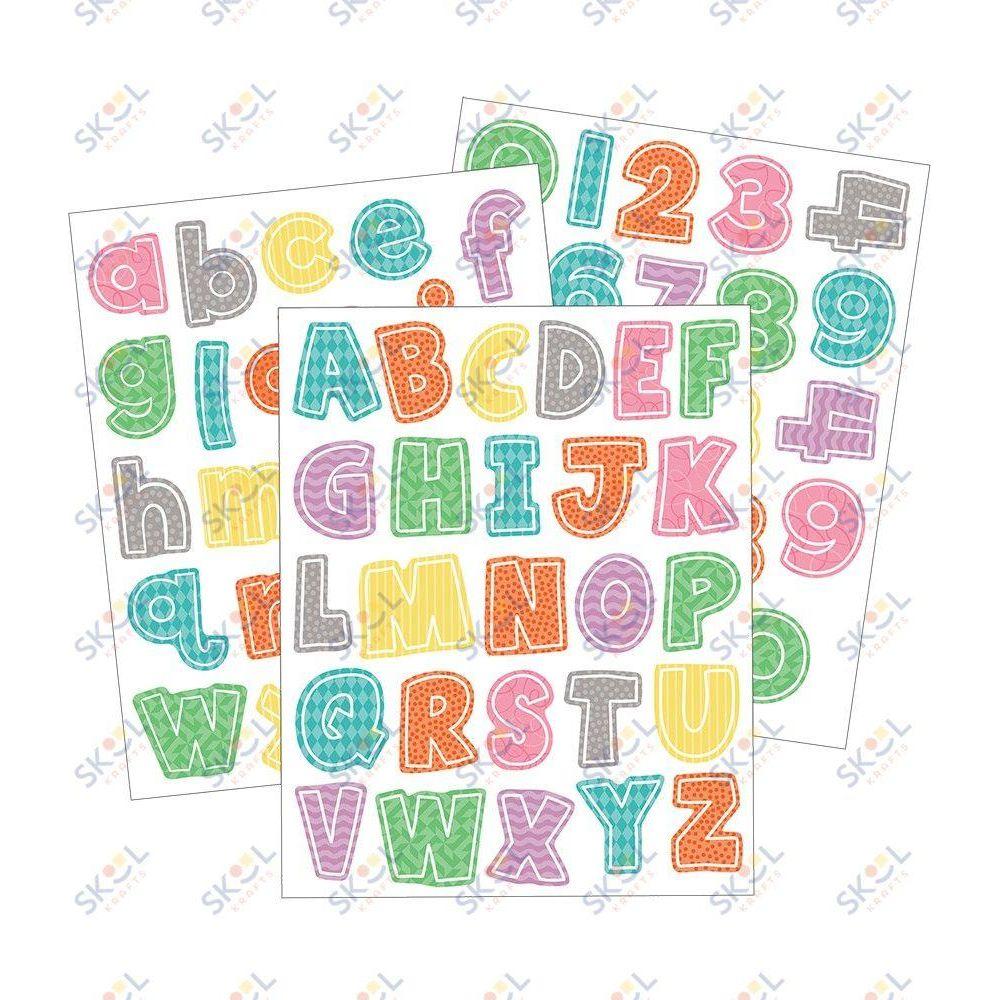 Up and Away Letters and Numbers Sticker Pack